Coniglio sells Print X One to the Grossos
Paul Coniglio has sold out of wide format outfit Print X One to Rob and Chris Grosso, less than a year after the business was bought from the Motor One group, who had acquired it from founder Stephen Lane three years earlier.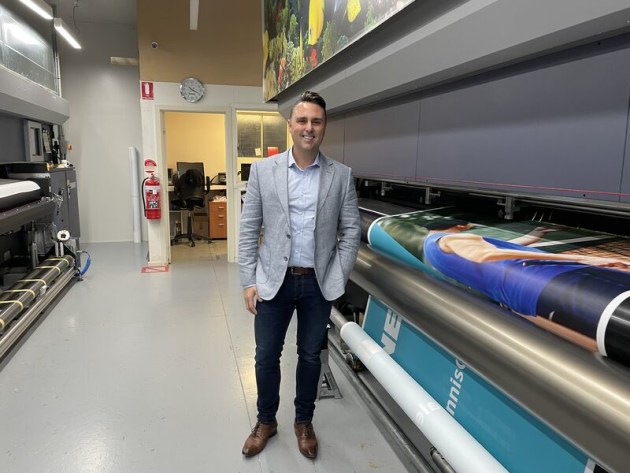 The wholesale print company based in Mt Waverley specialises in large and grand format digital print. It was bought by Motor One three years ago from founder Stephen Lane, when it acquired his Solar X window tinting business.
The Grossos own Zest Image, and were already shareholders in Print X One. Zest is a complete visual solutions business, based in Melbourne's Bayswater. Rob Grosso said, "The business will still continue to trade, and our aim is to rebuild the brand and its reputation in the market as one of Australia's leading print houses. We have invested some substantial funds into the business, and have retained the current staff, and are hiring for new positions. We will also be employing a new general manager next year."
Grosso said, "This adds value to our already diverse product offering with large format 3D print, signage and now large format print."
Coniglio was appointed general manager of Print X in October last year as Motor One sought to reboot the business following the latest Melbourne Covid lockdown. He took an ownership stake in April this year. 

He said, "Today is the start of a new chapter, as I exit from Print X One with immediate effect. I have sold my shares in the business and am looking forward to exciting new challenges ahead for 2022.
"I want to take this opportunity to thank all of the wonderful clients, suppliers and PXO Team who came on this journey with me over 12 months ago to restart the business. I'm proud of what we achieved together in a short space of time and especially given the ongoing challenges of Covid-19. I look forward to working with you all again in the near future."