Fespa-lite runs in Amsterdam
At the fourth time of asking the global wide format show Fespa has opened its doors, with the rescheduled, relocated, event taking place this week in Amsterdam.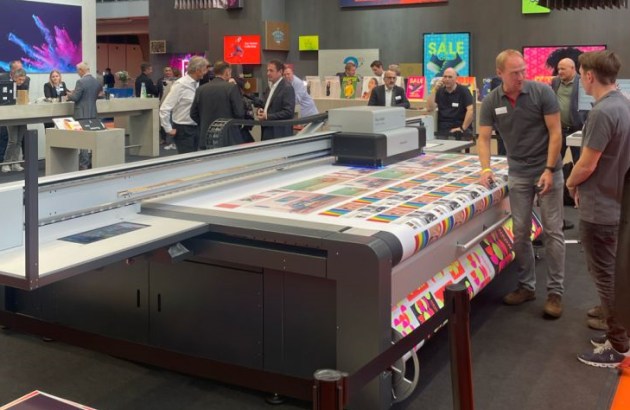 However no local print people are there, as Australia and New Zealand remain under tight border controls, kyboshing the plans of the usual large contingent who would be at the show. They will be aiming at the next Fespa in Berlin in May, which will be three years after the last show locals could go to, which was in Munich in May 2019.

Running with the theme of Bringing Colour Back, parts of the Amsterdam show are being live streamed, and it includes Printeriors interior décor, and the European leg of the World Wrap Masters.

The show is also missing some of the bigger names among the traditional exhibitors from outside Europe, such as US based operations HP and EFI, along with Japanese outfits Epson, Fujifilm and Screen (Inca).
However some 300 exhibitors, about 75 per cent of those at the last event, are taking part and have booked half of the 32,000sqm, with companies including Agfa, Brother, Canon, Durst, Kornit, Mimaki and Roland DG taking space.
Among the highlights two new Durst machines were on its booth, which ran under the company's slogan From Pixel to Output – the P5 350 HS, the same model that has just been installed at Avon Graphics in Melbourne, and the P5 TEX iSUB soft signage printer.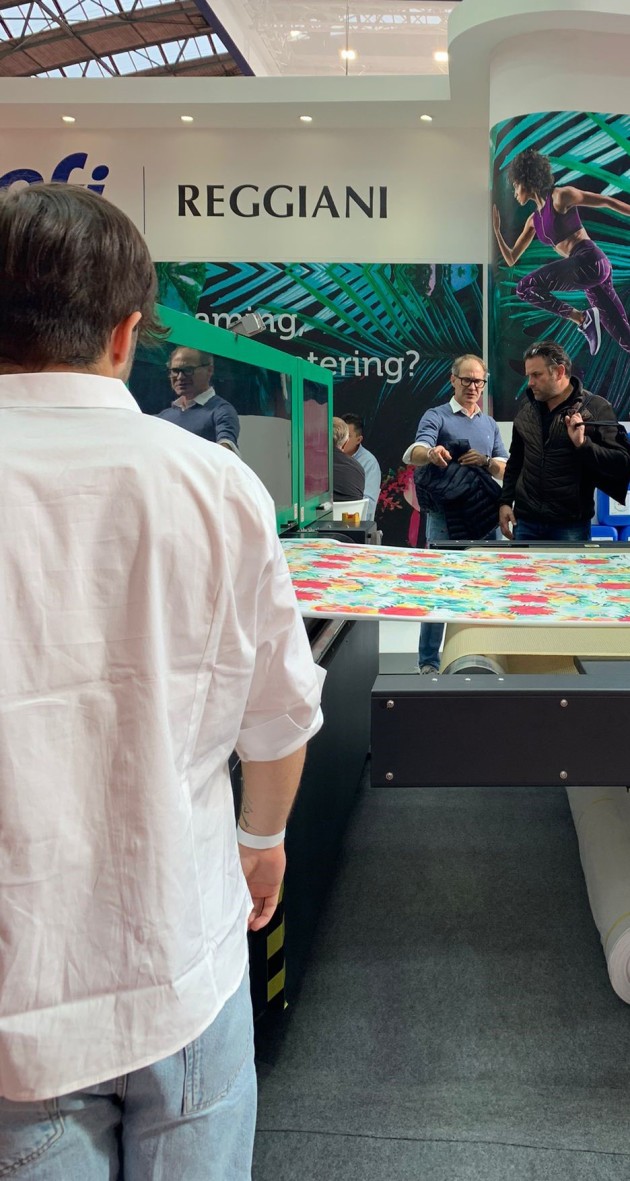 Canon revealed details about its new IJC358 UV LED inkset, which it is showing for the first time at Fespa, and which it says has strong adhesive properties, making it suitable for printing onto complex substrates including plastics. It was being demonstrated on the new Arizon 135 GT.

EFI Reggiani gave its Terra Silver debut, the industrial entry level system uses Terra pigment ink for high-quality, highly sustainable direct-to-textile printing without steaming or washing. It is a 180-cm wide printer that can print up to 190 sqm per hour with eight dual-channel printheads.

Roland DG is using the event to launch the BN-20A, a new, lower-cost addition to its VersaStudio  series of desktop inkjet printer cutters, which it says is compact, easy to use, and affordable. Roland DG says the latest model of the BN series, the BN-20A was designed to be more affordable than the original BN-20, by offering only CMYK ink colours, while maintaining the "high performance and ease of use" of a professional business printer.

Fespa Global Berlin takes place 31 May – 3 June in Berlin.