Germany lifts Covid restrictions in time for Fespa
Global wide format expo Fespa is set to take place in three weeks' time in Berlin, with virtually all Covid restrictions just removed by the German government.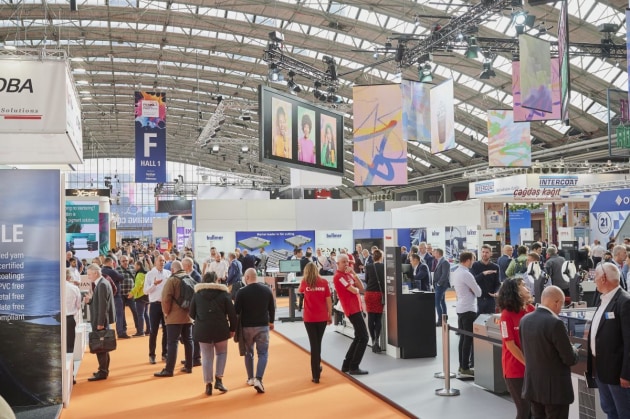 The removal of restrictions has been warmly welcomed by the show's organisers, as it means no need for face masks, social distancing or density limits for the show, to be held at the Berlin Messe, between 31 May and 3 June.

Some 340 international suppliers are now contracted to exhibit, among them are many key industry players who were unable to participate in 2021 Fespa-lite, including Epson, Fujifilm, and HP.
The last big Fespa was held three years ago in Munich, the expo has always been popular with the ANZ sign and display print community.

The event in Berlin will open in accordance with German 3G regulations, which means that entry is permitted for all participants who can prove that they are either vaccinated, recently recovered from Covid-19, or have tested negative for the virus immediately before arriving at the event.
Matt Ashman, president of Fespa Australia and CEO of Durst Oceania said, "I have been over in Germany and the international certificate from the Australia government (Blue One) on my phone has been ok every time. There is a Green Pass App for Europe and Germany specifically that you can download, and if you have a test, you can scan the QR code and it generates a European pass. I had to get tested a few times in Europe for various reasons and it worked fine.
"However the QR code on all of the Australian certificates is incompatible with the European system, or at least it was.
"So my advice is carry multiple copies of your Australia certificate and have it on your phone, it will be okay."
Visitors to Fespa can rely on enhanced cleaning regimes and prominent hand sanitising facilities throughout the Messe Berlin halls. To reduce physical touchpoints, visitors will be encouraged to hold their entry badges on their phones.

Michael Ryan, head of Fespa Global Print Expo, said, "Excitement is building as we get closer to the event, and the news that Covid restrictions have been lifted in German venues has delivered another strong surge in exhibitor interest. With 340 confirmed exhibitors, we'll be opening a show with almost double the number of companies that were present in Amsterdam last year, so visitors can be sure of finding the products and business solutions they need to fuel their recovery and growth."

Visitors will enjoy a comprehensive live event programme including the all-new Sustainability Spotlight conference area and Associations Pavilion applications showcase, as well as the Printeriors interior décor feature and Wrap Masters vehicle wrapping event.

Entry is free for members of a national Fespa Association or Fespa Direct. The cost of entry is €50 for non-members who pre-register using code FESM232 before 25 May. Some exhibitors, including Agfa and Durst, are providing free tickets for those requesting one.
To register, click here.