Hogarth and Cactus top outdoor print awards
The Q3 Outdoor Media Awards saw Hogarth take out top spot for the Best Use of Multi-Format, which included bus wraps for its RealEstate.com.au campaign, while Cactus Imaging got an Honourable Mention for its BWS billboards.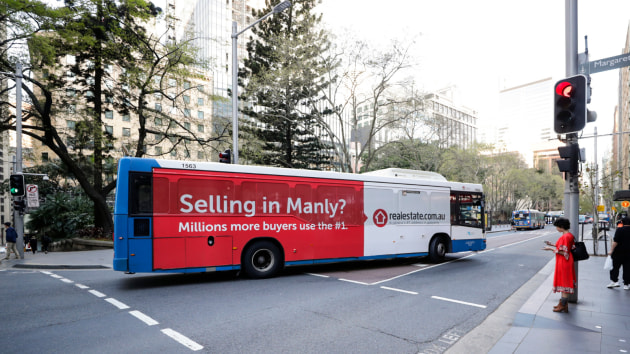 Launched in 2013, the Creative Collection celebrates what is describes as the big, bold, and audacious canvas that is Out of Home, by recognising exceptional campaigns each quarter.

The judges praised the entries that brought audiences together using temporal and location-specific messaging, while appealing to people's shared experiences.

Commenting on the Cactus job, judge Peter Bailey, general manager, Bailey Outdoor Advertising, said, "It is inspiring to see how Out of Home is being used to support local businesses in a time of need. BWS' simple, yet effective campaign provided the ultimate platform for independent brands to market their products, staying area-specific and prompting consumers to sample local products."

"Outdoor, when done well, is so impactful. It has the power to grab attention, land a message and influence audiences in just a glance. This, in tandem with today's new technology makes it more compelling, more targeted and more interesting than ever," said Matthew Michael, managing director, The Monkeys.

OMA CEO Charmaine Moldrich said, "The judging this quarter was one of the toughest so far. The calibre of the entries has cemented my belief that we are seeing a renaissance of Out of Home creativity fuelled by digital opportunities. We're seeing campaigns use data in more tactical ways to capture audiences by taking time of day, location and experience into account.

"Hats off to the clients and creatives who continue to explore and imagine the creative possibilities and then bring their products and services to life," concluded Moldrich.