SIGN & DISPLAY BY APPOINTMENT UNDERWAY
Currie Group's Sign & Display By Appointment wide-format event in Sydney has kicked off, with the fully booked out event running for three days in the new look Currie Group Demonstration Centre.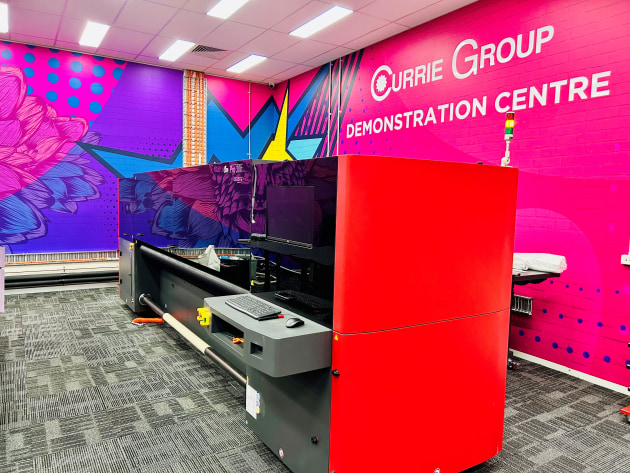 The event which began yesterday, and runs until tomorrow, is highlighting opportunities with the newly-expanded range of EFI and Canon large-format print solutions. Although all appointments are taken, you can click here to contact the team at Currie Group.
The company says the event is providing print businesses with the opportunity to hear about the latest developments across the EFI and Canon ranges, and see both print engines live in action. There is also the opportunity to discuss their business requirements with the Currie Group team in the sign & display space, and also across commercial print, labels and packaging.

Sign and Display By Appointment is the first outing of the company's newly-expanded range of large-format print solutions since its new channel partnership with Canon Production Printing Australia, on the market-leading Arizona and Colorado printer ranges.
Paul Whitehead, Business Unit manager – Sign & Display for Currie Group, said, "We're excited to be able to bring these products to Sydney, and we are making the most of it, with this customer event."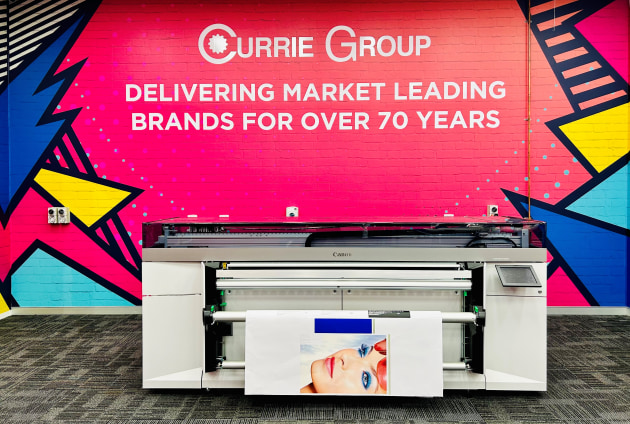 Whitehead, together with Ashley Playford-Browne, who recently joined the Currie Group team in Sydney, are leading presentations on the company's entire sign & display portfolio – now arguably the most extensive in the production wide-format space in the Australian market – and are giving the 12-month outlook for the sector. They are backed by the full Sydney service and support team, who are on hand to discuss technical and practical aspects of investment.
"Of course, as well as these presentations, the appointments are featuring live demonstrations of two flagship machines – the EFI Pro 30h hybrid flatbed/roll-fed LED printer, which was launched at PacPrint just over a year ago, and is being demonstrated for the first time in New South Wales, and a brand new, top-of-the-range Canon Colorado M-Series 1.6m roll-to-roll printer," said Whitehead.