Amazon signs mega deal with Kornit
The biggest print equipment deal of the year has just been signed, with online giant Amazon inking a contract for US$400m with digital direct to garment print systems developer Kornit Digital.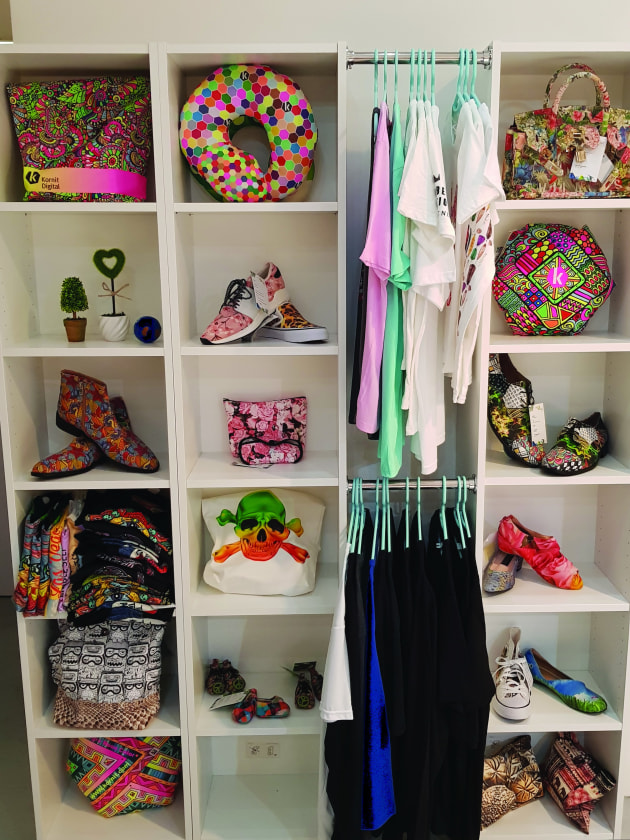 The five-year deal is for US$250m worth of existing Kornit printers and ink, and a further $150m for "future products". By investing in the kit, Amazon will significantly expand its digital and on-demand printing capabilities. Amazon invested US$150m with Kornit three years ago when it made its major move into on-demand printing.
Details of what exactly has been ordered have not yet been released. Kornit has DTG systems for both cotton and polyester, for roll to roll systems for direct to fabric.
Online merchandise, promotional products, and digitally printed T-shirts, baseball caps, garments, and household items like pillowcases and cushion covers are huge and growing businesses. RedBubble, started by three Melbourne friends, is essentially on online portal for artists and consumers to provide personalised printed products. The business has rocketed in value over the decade since its launch, with annual sales now approaching $1bn.
Amazon has been steadily building its on-demand digital printing business over the past few years with its Merch by Amazon business growing rapidly. Like RedBubble the artwork/imagery is uploaded, either by artists or the buyers themselves. While RedBubble does no printing, farming it out to local printers around the world, Amazon is aiming to print as well.
Amazon is steadily building its on-demand promo products business Merch by Amazon and two related services – Amazon Custom and Amazon Merch Collab. And, with its fast growing $10bn Amazon Business B2B marketplace, it looks well set to corner a big slab of the market. Amazon is also reportedly looking at new applications including decor and sportswear.
It is certainly not short of cash, its revenue in the Covid quarter April to June just gone doubled to US$5.2bn compared with the same period last year, as Covid kept consumers out of shops, sending them online.
Israel-based Kornit has a sales target of US$500m by 2023. Its share price has risen by 80 per cent this year. It was founded in 2002 and has offices around the world. Here in ANZ, Ashley Playford Brown is the company's country manager, with Andy Yarrow the regional manager for the Asia Pacific.