Klieverik launches new entry-level calendar
Klieverik has added a new entry-level, low-cost and compact calendar, Vertex, to its range for high-growth applications within décor, soft furnishings, fashion, sportswear and apparel.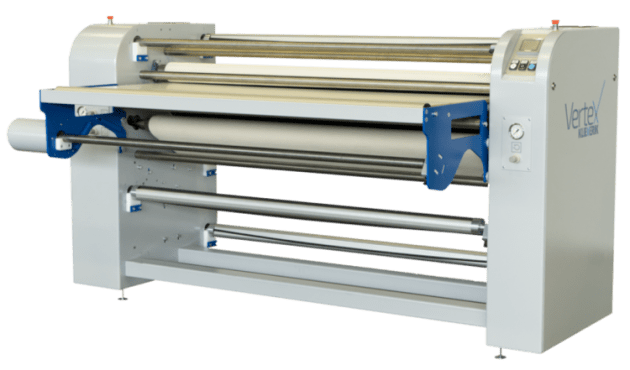 The company says the heat press will complement the Epson F series of direct-to-garment printers, and other printers. The heat press can handle a whole range of materials, from natural fibres through to specialist materials and polyesters.

Launched by supplier Starleaton, the Vertex hybrid transfer printing calendar heat press has a working width of 1,650mm, and can handle both single pieces and roll-to-roll fabrics.

According to Klieverik, it features a "robust build-quality, low operating costs, an oil-filled heat drum that facilitates consistent brilliant colour reproduction and high-print definition, plus an ingenious belt tracking system for right-first-time production".
Optimised for ease of use, Vertex claims it can cope with the widest range of fabrics and applications.

For that, designs are printed onto sublimation paper and when heat pressed onto fabric, the heated inks transform into a gas and fuses into the structure of the material. These results, according to Klieverik, are permanent, resulting in high-quality durable prints that display high-colour, and wash-fastness.

In addition to printing of polyester materials, Vertex can also be used for setting pigment inks onto natural materials, such as cottons and linens for fashion, apparel, decorative soft furnishings and interiors for harder wearing, fade-resistant printing.

The company says that with its smaller footprint and its ability to cope with single piece fabrics, it is going to make that step into the high-growth opportunities within the fashion, décor and interiors market easy.