Kornit Q2 revenue slips but profit beckons
Revenue at digital direct-to-textile print systems manufacturer Kornit slipped in the Covid quarter, but the company issued a bullish outlook for the full year.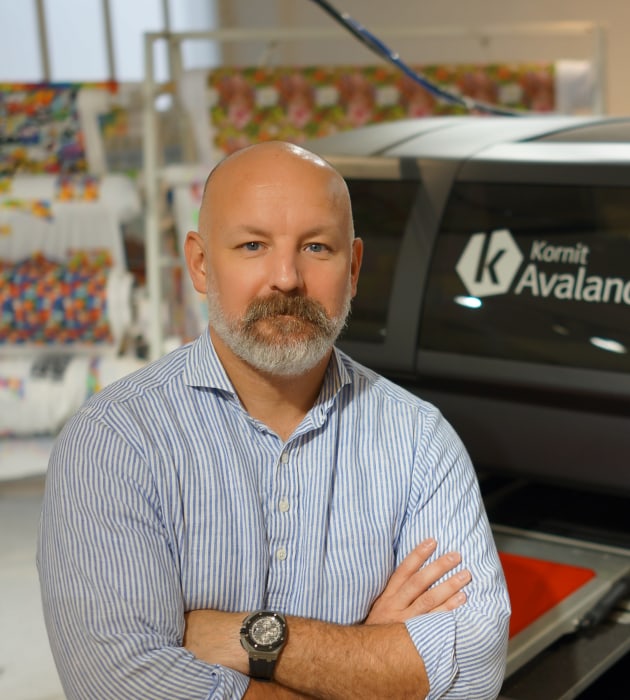 Income for the second quarter was at $37.4m compared to $45.3m in the same period last year.
However, Ronen Samuel, Kornit Digital's CEO said, "We are pleased to see strong momentum in the business as customers reopened sites in April and re-engaged in big projects in response to significant demand, particularly in online channels.
"Looking ahead, we believe that we are at one of the most exciting times in our company's history, as the mega trends in our industry have accelerated the transition to digital textile production where we are in a position to benefit.
"For Kornit, we believe this inflection point will drive a V-shaped recovery in the business as we help brands and strategic partners quickly adopt agile, digital, and sustainable on-demand textile manufacturing."
Kornit is represented by Kissel + Wolf in Australia and New Zealand. Its country manager is well known industry identity Ashley Playford-Browne, with Andy Yarrow president of the Asia Pacific field.
Yarrow said, "Australia and New Zealand are a big part of our strategy for growth in Asia Pacific, and I'm delighted to share that we have seen a very strong recovery, particularly in the Australian market in the last two months. Covid hit everyone hard globally, but as people are forced to stay at home their shopping habits are changing, which in turn is driving the megatrends that we have been speaking about for the past year.
"Several strategic global accounts are working closely with our customers in Australia, and this is increasing confidence and driving our business. Stay tuned for news about customer successes in ANZ in the coming weeks."
Speaking on the acquisition of cloud-based developer Custom Gateway, Samuel said, "This highly strategic acquisition accelerates our organic development effort and, when combined with Kornit's technologies, will bring to the market a unique offering for end-to-end management of sustainable on-demand textile production. This combination further extends our market leadership."
Guy Avidan, Kornit Digital's chief financial officer, said, "We are excited by the huge opportunity we see in the market that has resulted in an unprecedented pipeline and good visibility. The team is engaged with new customers, as well as strategic partners' system implementations that will not only drive system revenue over the coming quarters but will also create long-term demand for ink and services. As we head into the back of 2020, we are focused on a strong finish to the year and committed to profitability for fiscal 2020."