Prima moves into DTG with two Kornit Atlas systems
After continued growth in the on-demand personalised fulfillment space, Prima has expanded into the direct-to-garment (DTG) market with the purchase of two Kornit Atlas digital inkjet printers.
Prima aims to work with a three-day turnaround on all products manufactured, and it believes having the two Kornit Atlas printers will allow it to meet demands of its clients, both current and new, across all times of the year.
The new Kornit printers will be installed at the Melbourne production plant in August, although the company is already producing DTG, using a temporary device until the new Kornits arrive.
Amnon Judah, managing director of Prima said: "We have extensive plans to leverage our strengths and fill out the ANZ DTG market, with Kornit Digital as a strategic partner.
Prima conducted extensive reviews of the DTG market, and says the progression to expand into this space made sense with its goals for "strong continued growth". Prima says many of its clients have approached it looking for a DTG Partner with the scale, and IT capabilities to support their expansion.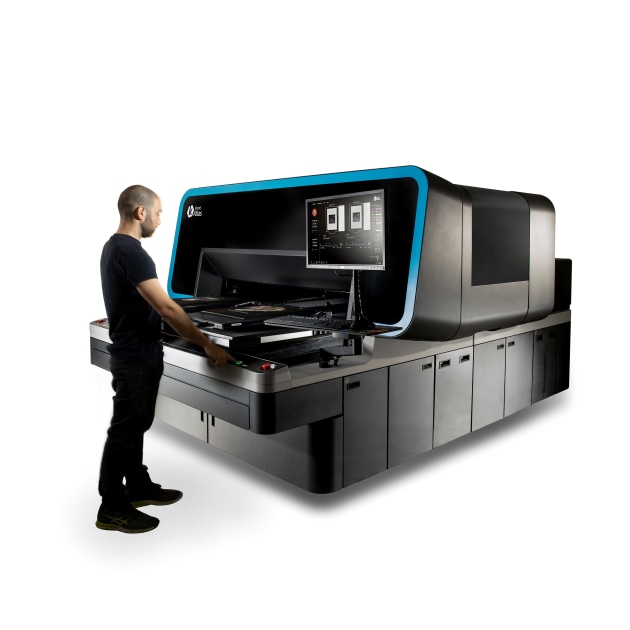 Judah said: "We see the expansion into the DTG market allowing us to address not just the consumer market comprising of t-shirts, sweaters, hoodies, pet wear, childrens and infants apparel, but also the SMBs with the potential to manufacturer corporate appeal, service the on-demand retail space, as well as addressing teamwear needs for clubs or sporting teams."
Prima is part of District Photo and Harrier companies, servicing Australia, New Zealand, Singapore, South Korea and Japan. It manufactures 450 different products, covering dye sublimation, wall art, home décor, photobooks, cards, calendars, photos and more recently, a wide range of DTG products. The new Kornit printers will be used to service clients in all its markets from its Noble Park site.
The Kornit Atlas allows for high degrees of variability and produces 160 garments per hour, while minimising ink and labour. The Atlas allows DTG production on an industrial scale with its six-colour HD NeoPigment inks plus white.
Prima uses a POMs system to manage its production workflow, human capital, inventory and infrastructure to optimise yield. With a significant investment last year in AI, Prima leverages this to automate its print and maximise its asset yield by load balancing and managing, queueing and routing.
Prima says these attributes allow it to offer "unsurpassed value, quality and consistency" to a global brand, so it can win more market share.
Prima was established here five years ago. Two years ago it made one of the biggest investments in digital print the region has seen, with a fleet of eight new Ricoh Pro C9210 Graphic Arts Edition production digital colour print solutions. Late last year it installed one of the first Kolbus DA270 Case Makers in Australia, to deal with volume and variability in its book work.