Print21 magazine: Digital to the rescue
When fabric printing business Mereton Textiles was in danger of collapsing under the weight of its unprofitable gravure arm as well as the impact of the GFC, owners Joe and Bindi Aliano bet the farm on digital – and won. Today it's a thriving operation, and digital printing, with Mutoh now providing the core of its production capacity, has played a big part in its success, as Jake Nelson discovered.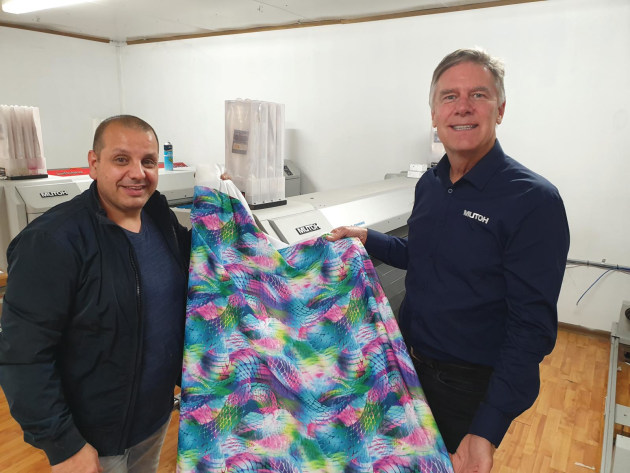 Located in Penrith in Sydney's west, near the foot of the Blue Mountains, it's hard to tell – with its warehouse full of stock and its humming digital printers – that just over a decade ago, Mereton Textiles, which produces dye sublimation printed fabric for soft furnishings, décor, fashion, and swimwear, was under threat of losing its business.
Yet according to its owner, the irrepressible Joe Aliano, the family-owned textile company was unable to keep its head above water during the GFC period and under the old business model of importing large quantities of gravure-printed transfer paper from overseas. Read more in Print21 magazine.