PRINTERS BUYING AT VISUAL IMPACT
Print businesses at sign, display, and promotional products expo Visual Impact have been getting their chequebooks out, with exhibitors reporting brisk sales during the show, which closes today.

Some 90 exhibitors have been displaying their wares at the first Visual Impact for four years, with organisers reporting "good" visitor numbers over the three days of the show, being held at Sydney's Olympic showground.

Among those ordering new kit was Melbourne-based Printflex, which bought a new HP R2000 Latex flatbed printer, from distributor Ball & Doggett. Mark Brooks, owner of the business, which operates in the events space said, "We have switched from UV to Latex for environmental reasons. Customers are demanding sustainable solutions.

"We have been impressed with the quality the R2000 has produced in tests for us. It means we now have one flatbed and two roll-to-roll systems."

Printflex has been buying its rigid media from Ball & Doggett for some time, so its move into hardware sales was welcomed by Brooks, he said, "We value their expertise."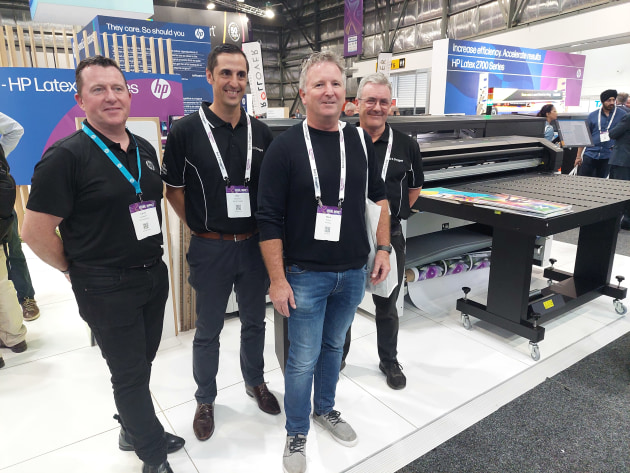 Rob Brussollo, general manager wide format at Ball & Doggett said, "Printflex is an excellent business on a solid base. We look forward to working with them in this new phase in our relationship.

The Visual Impact expo is organised by suppliers' association Visual Connections. Its CEO Peter Harper said, "Exhibitors are reporting good sales off the stands, with high levels of interest. We are seeing good business being written around the hall."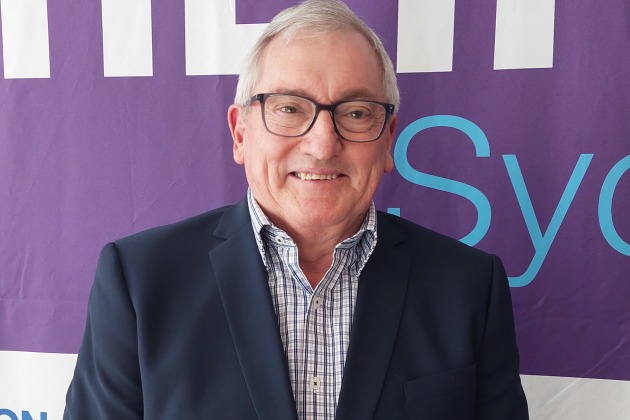 Harper noted the different focus on the stand at the first show since 2019, he said, "This show is application focused. Exhibitors are focused on what their equipment will do, and are showing that clearly on their stands, which is creating a lot of interest as print businesses see what can be done."

Platinum sponsor for the show is Roland DG, with Gold sponsors Epson, Euro Poles, HP, Pozitive, Spicers, Starleaton and Trotec, all of whom have significant stands.

Among the new exhibitors, Channel Lettering exceeded its entire expectations for the expo by the end of the first day.

Charly Blades, event manager for organiser Visual Connections, said, "Sydney is one of the most comprehensive Visual Impact shows we have seen, featuring everything from printed and illuminated signage, to wide-format print, LED lighting, 3D printing, textile and direct-to-garment printing, trophies, badges and promotional items.
"There is a busy programme of seminars and workshops, a Try-A-Trade program for students, channel lettering and photography workshops, a photo and fine art exhibition, plus the excitement of the Asga/Hexis Wrap Challenge heats running daily, all under one roof."