CACTUS OUTDOOR CAMPAIGN PROVING POWER OF PRINT
Backing its own product, outdoor media printer Cactus Imaging is running a large format advertising campaign for itself around Sydney, and it is seeing great results from the eye-catching billboards.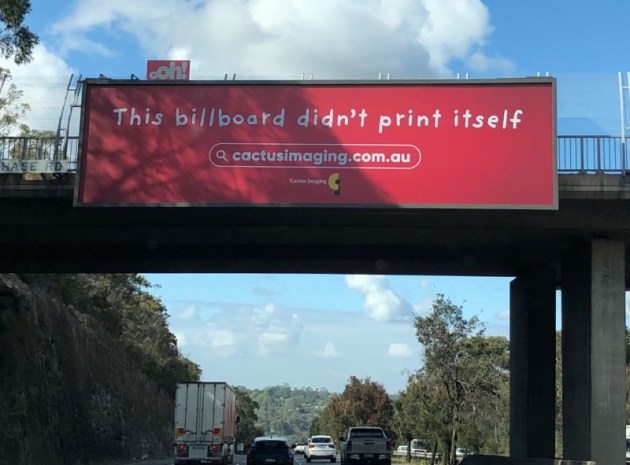 Keith Ferrel, general manager at Cactus says: "The results have blown us away and proved once again that outdoor print media cuts through.
"We have been getting a lot of feedback, a lot of comments, a lot of people are talking about it, and most pleasingly of course we are seeing some new customers. The campaign has certainly shown the value of outdoor print advertising."
The company has taken half a dozen sites on high-traffic motorways around town from its parent oOh! Media, printing the banners on its SmartSkin fully recyclable media.
Ferrel says: "Once we take the media down it is then almost all recycled. Clients are now specifying SmartSkin, it helps them with their own environmental credentials."
According to Ferrel, Cactus is "going gangbusters" at present, which he puts down to the company's strategy of diversification instigated eight years ago. He says: "We haven't stopped, we haven't had to lay anyone off. A lot of people think we just print billboards, but we are in several different sectors, including the likes of interior décor and transport."